​Welcome to the UCSF Liver Center
The Liver Center is a consortium of 60 researchers who share a common interest in liver biology and disease. The goal of the Center is to integrate bench science with clinical investigation, in support of its vision to understand and cure human liver diseases.
The physicians and scientists of the Liver Center are committed to improving understanding of liver biology and alleviating suffering from liver diseases. Read More.
Jacquelyn Maher, MD
Program Director, Liver Center
---
Liver Center News
The Liver Meeting is going digital in 2020!

Abstract deadline is July 17. 
Follow this link for instructions on registration and abstract submissions.

Congratulations to the 2020 Pilot/Feasibility Grant Awardees!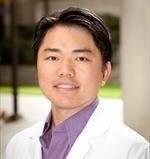 Overcoming liver metastasis induced systemic immune tolerance and immunotherapy resistance

Systematic discovery of gut microbial strains and metabolites that boost hepatic drug clearance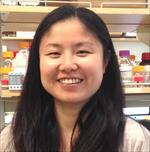 Examining hepatocyte regenerative behavior at single cell resolution
---
Featured Publications
Alkhani A, Levy CS, Tsui M, Rosenberg KA, Polovina K, Mattis AN, Mack M, Van Dyken S, Wang BM, Maher JJ, Nijagal A. Ly6c-Lo non-classical monocytes promote resolution of rhesus rotavirus-mediated perinatal hepatic inflammation. Sci Rep. 2020 Apr 28;10(1):7165. PMID:32346042; PMCID:PMC7188847.
Sarkar M, Grab J, Dodge JL, Gunderson EP, Rubin J, Irani RA, Cedars M, Terrault N. Non-alcoholic fatty liver disease in pregnancy is associated with adverse maternal and perinatal outcomes. J Hepatol. 2020 Apr 15:S0168-8278(20)30215-4. Epub ahead of print. PMID:32531415.
Qin Y, Ting F, Kim MJ, Strelnikov J, Harmon J, Gao F, Dose A, Teng BB, Alipour MA, Yao Z, Crooke R, Krauss RM, Medina MW. Phosphatidylinositol-(4,5)-Bisphosphate Regulates Plasma Cholesterol Through LDL (Low-Density Lipoprotein) Receptor Lysosomal Degradation. Arterioscler Thromb Vasc Biol. 2020 May;40(5):1311-1324. PMID:32188273; PMCID:PMC7197750.
Ibars M, Maier MT, Yulyaningsih E, Perez L, Cheang R, Vilhelmsson A, Louie SM, Wegner SA, Yuan X, Eltzschig HK, Hopf FW, Nomura DK, Koliwad SK, Xu AW.
Neuronal modulation of hepatic lipid accumulation induced by bingelike drinking. Am J Physiol Endocrinol Metab. 2020 May 1;318(5):E655-E666. PMID:32045262; PMCID:PMC7272724.