​Welcome to the UCSF Liver Center
The Liver Center is a consortium of more than 60 researchers who share a common interest in liver biology and disease. The goal of the Center is to integrate bench science with clinical investigation, in support of its vision to understand and cure human liver diseases.
The physicians and scientists of the Liver Center are committed to improving understanding of liver biology and alleviating suffering from liver diseases. Read More.
Jacquelyn Maher, MD
Program Director, Liver Center
---
Liver Center News
Congratulations to the Bissell Liver Scholar Awardees!
The award is a one-time prize of $10,000 to support ongoing training. This opportunity is being offered in honor of Dr. D. Montgomery (Monty) Bissell, a pioneer in the field of liver cell biology and former director of the UCSF Liver Center.
Congratulations to the 2021 Pilot/Feasibility Grant Awardees!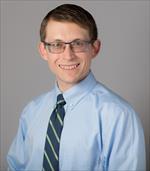 Angiotensin II in liver transplantation: a pilot randomized controlled trial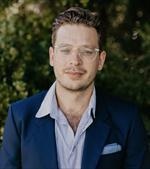 Investigation of novel biomarkers of chronic kidney disease in cirrhosis patients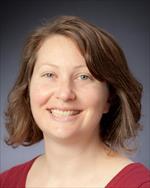 Mechanisms of impaired ketogenesis during aging
---
Featured Publications
Mehta N, Frenette C, Tabrizian P, Hoteit M, Guy J, Parikh N, Ghaziani TT, Dhanasekaran R, Dodge JL, Natarajan B, Holzner ML, Frankul L, Chan W, Fobar A, Florman S, Yao FY. Down-staging Outcomes for Hepatocellular Carcinoma: Results from the Multicenter Evaluation of Reduction in Tumor Size before Liver Transplantation (MERITS-LT) Consortium. Gastroenterology. 2021 Jul 28;. doi: 10.1053/j.gastro.2021.07.033. [Epub ahead of print] PMID: 34331914.
Liang B, Zhou Y, Qian M, Xu M, Wang J, Zhang Y, Song X, Wang H, Lin S, Ren C, Monga SP, Wang B, Evert M, Chen Y, Chen X, Huang Z, Calvisi DF, Chen X. TBX3 functions as a tumor suppressor downstream of activated CTNNB1 mutants during hepatocarcinogenesis. J Hepatol. 2021 Jul;75(1):120-131. PMID: 33577921.
Braun HJ, Grab JD, Dodge JL, Syed SM, Roll GR, Schwab MP, Liu IH, Glencer AC, Freise CE, Roberts JP, Ascher NL. Retransplantation After Living Donor Liver Transplantation: Data from the Adult to Adult Living Donor Liver Transplantation Study. Transplantation. 2021 Jun 1;105(6):1297-1302. PMID: 33347261.
Duwaerts CC, Le Guillou D, Her CL, Phillips NJ, Willenbring H, Mattis AN, Maher JJ. Induced Pluripotent Stem Cell-derived Hepatocytes From Patients With Nonalcoholic Fatty Liver Disease Display a Disease-specific Gene Expression Profile. Gastroenterology. 2021 Jun;160(7):2591-2594.e6. PMID: 33640436.