​Welcome to the UCSF Liver Center
The Liver Center is a consortium of 60 researchers who share a common interest in liver biology and disease. The goal of the Center is to integrate bench science with clinical investigation, in support of its vision to understand and cure human liver diseases.
The physicians and scientists of the Liver Center are committed to improving understanding of liver biology and alleviating suffering from liver diseases. Read More.
Jacquelyn Maher, MD
Program Director, Liver Center
---
Liver Center News
Liver Center Support for Attending "Virtual Conferences" in 2020-2021
The Center is pleased to announce a new program to support trainee attendance at scientific conferences.  We will be accepting requests for reimbursements for the "Liver Meeting Digital Experience" this week.  Center members, not trainees, must apply. INSTRUCTION/APPLICATION FORM 
---
Congratulations to the 2020 Pilot/Feasibility Grant Awardees!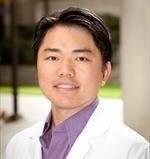 Overcoming liver metastasis induced systemic immune tolerance and immunotherapy resistance

Systematic discovery of gut microbial strains and metabolites that boost hepatic drug clearance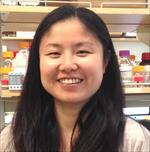 Examining hepatocyte regenerative behavior at single cell resolution
---
Featured Publications
Liu Y, Trnka MJ, Guan S, Kwon D, Kim DH, Chen JJ, Greer PA, Burlingame AL, Correia MA. A Novel Mechanism For NF-κB Activation Via IκB Aggregation: Implications For Hepatic Mallory-Denk-Body Induced Inflammation. Mol Cell Proteomics. 2020 Sep 10:mcp.RA120.002316. Epub ahead of print. PMID: 32912968.
Maurice JB, Goldin R, Hall A, Price JC, Sebastiani G, Morse CG, Prat L, Perazzo H, Garvey L, Ingiliz P, Guaraldi G, Tsochatzis E, Lemoine M. Increased BMI and Type 2 diabetes are the main predictors of NAFLD and advanced fibrosis in liver biopsies of patients with HIV mono-infection. Clin Infect Dis. 2020 Sep 2:ciaa1302. Epub ahead of print. PMID: 32877569.
Alsamman S, Christenson SA, Yu A, Ayad NME, Mooring MS, Segal JM, Hu JK, Schaub JR, Ho SS, Rao V, Marlow MM, Turner SM, Sedki M, Pantano L, Ghoshal S, Ferreira DDS, Ma HY, Duwaerts CC, Espanol-Suner R, Wei L, Newcomb B, Mileva I, Canals D, Hannun YA, Chung RT, Mattis AN, Fuchs BC, Tager AM, Yimlamai D, Weaver VM, Mullen AC, Sheppard D, Chen JY. Targeting acid ceramidase inhibits YAP/TAZ signaling to reduce fibrosis in mice. Sci Transl Med. 2020 Aug 19;12(557):eaay8798. PMID: 32817366.
Lai JC, Dodge JL, Kappus MR, Dunn MA, Volk ML, Duarte-Rojo A, Ganger DR, Rahimi RS, McCulloch CE, Haugen CE, McAdams-DeMarco M, Ladner DP, Segev DL, Verna EC; Multi-Center Functional Assessment in Liver Transplantation (FrAILT) Study. Changes in frailty are associated with waitlist mortality in patients
with cirrhosis. J Hepatol. 2020 Sep;73(3):575-581. PMID: 32240717; PMCID: PMC7438309.